Beijing Multigrass-The botanical pesticide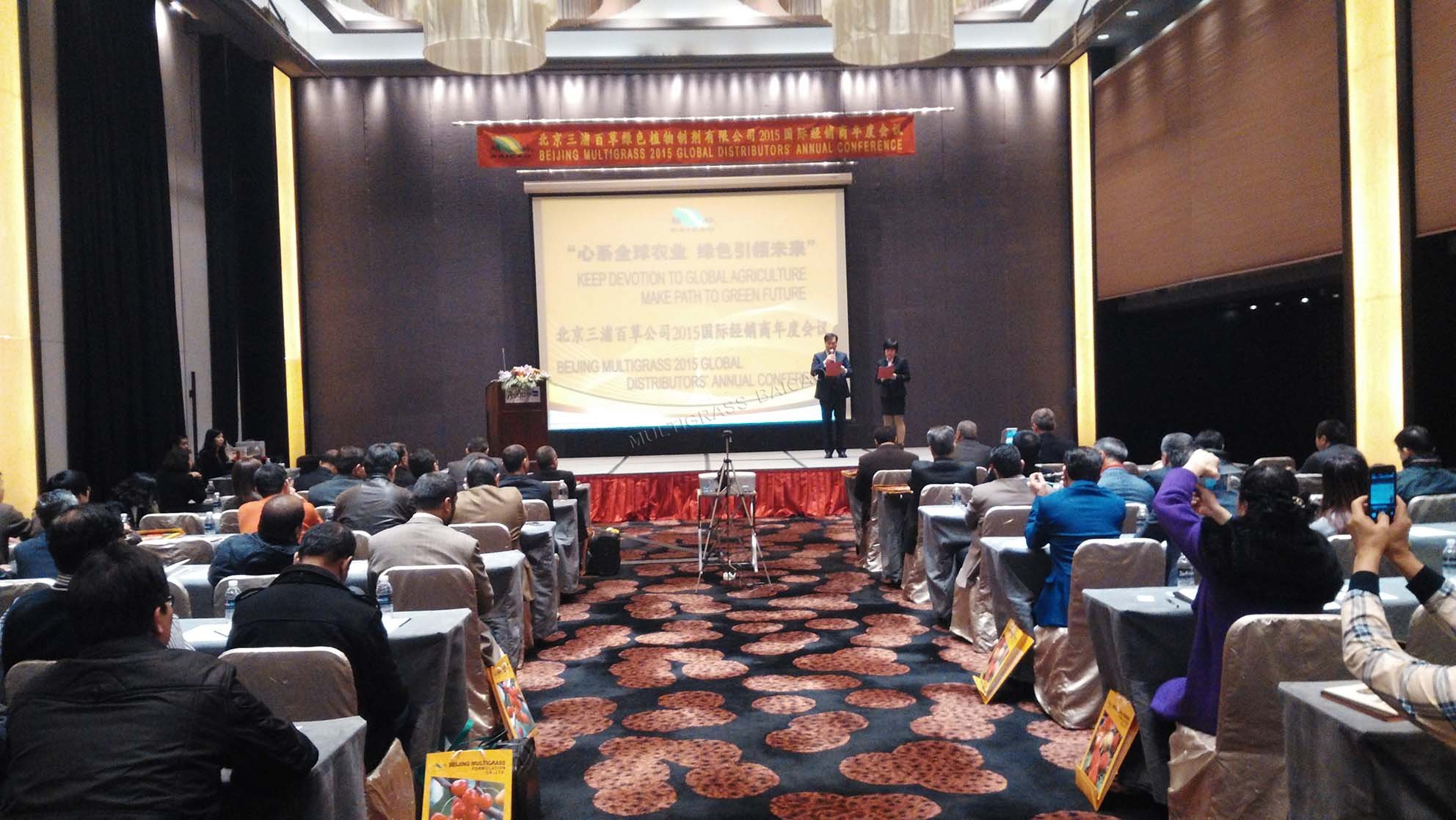 The year of 2013 world distributors annual conference kicked off in Beijing, More than 100 distributor' representatives joined this conference.

Beijing Multigrass formulation Co.,ltd(Abbr:Beijing Multigrass) is specializing in producing the herb source insecticides,fungicides products and seaweed fertilizers.Although China has long history to apply botanical pesticides, But TC products are exporting in majority.in Chinese pesticide business,There is seldom the own agent brand in world market. Beijing Multigrass is devoting to change such embarrassing situation through years of hard work, Nowaday the sale network is spreading to more than 60 countries and area in the world and successfully promote own brand in oversea market.

Mr Gu genbao who is the vice director of The Institute for the Control of Agrochemicals, Ministry of Agriculture made a speech in conference,he said:The whole society is highlighting the environment protection and food security gradually, The botanical pesticide demand is increasing quickly.Beijing Multigrass which specialized in herb source pesticide industry should grab the good opportunity to promote the internationalized,large-scaled and diversified development.

In coferece,More than 10 professional scholars and distributor's representatives from India, Austrilia, Tailand, Jordan, Brazil etc made speechs and demonstrated the application effect of Baicao No1(0.5%Matrine Aqueous Solution) and 3% Oligo saccharin in different countries and areas.

Baicao No1 is the new generation herb source pesticide which was invented by Beijing Multigrass,The all ingredients are extracted from Chinese herbal plants,environment-friendly,no-residue,It's conducive to the organic farming and agriculture's sustainable development.